As the artists here at Black Ice Art, I wish to welcome you to my website, and please enjoy your visit. Thank you all.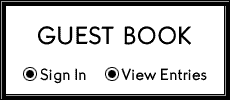 Authentic works of art by Khem

About the "Artist":

Khem's interest in art has always been a part of his life. Having no formal training in drawing or painting, Khem became a true "self-taught" creator of art. As a teenager Khem realized his gift and talent for capturing visions by using just about any material available to him (such as markers, toy model paints, pastels, handkerchiefs, linen, and all types of papers). He uses acrylic on canvas for most of his current artworks.

Khem is comfortable as an "artist" because he feels that any "artist" is still learning and sees room for improvement, especially after each painting.

The driving force of Khem's artwork is the desire to share his creative interpretation of an average situation, i.e., a model posing for a shoe ad in a magazine can easily become a painting of Cleopatra on the banks of the Nile River. This is his way of projecting a positive image of African American culture beyond the sense of "time" and "place."  His gift and talent for also creating original paintings of family members, friends and pets from photographs are "life-like" detailed portraits. It take Khem about two weeks to reproduce one of his artworks, and about 3-4 weeks to complete a portrait request.

AN IMAGE IS FOREVER...

Payment Method Available:

         PayPal

         Visa  

         Mastercard

         American Express

​------------------------------------------------------------------------

Contact KHEM to make a purchase:

Phone: 973-901-8358    [9 a.m. - 2 p.m., Mon.-Sat.]

                                OR

Email: kbarafu@gmail.com with any questions

FREE SHIPPING!

on all orders

ALL PAINTINGS ARE THE ORIGINAL PIECES.

 ONE OF A KIND!